Side-hung doors are the most common type out there: attached on one side, with a frame wrapped around a single pane of glass (usually not more than 1.3m). In terms of kitchens and conservatories, side-hung doors can be set to open outwards or inwards: the latter will usually lock when closed. These doors are very common in traditional residential homes.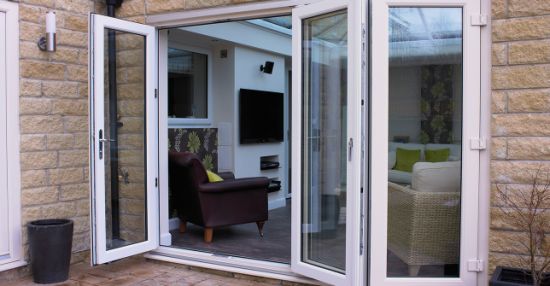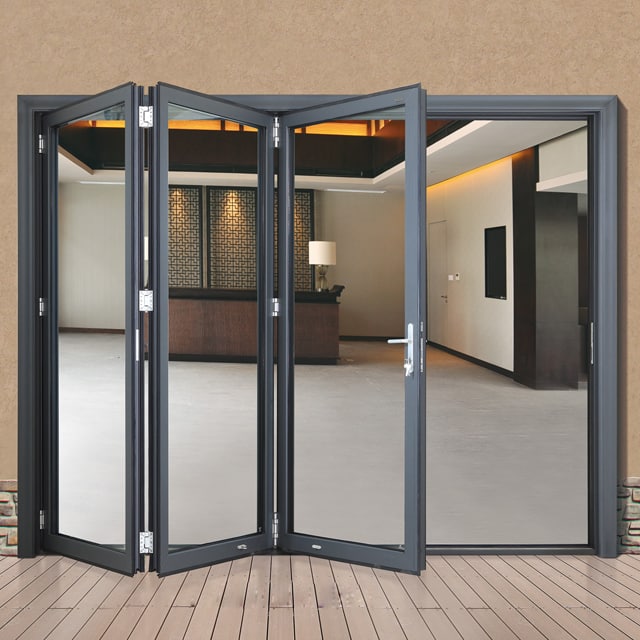 Folding doors have the ability to open and close in a concertina-style making them perfect for letting in fresh air during the brighter summer months. They can also be a real space-saver, taking up less room than a side-hung door when open.
Traditional sliding doors usually comprise between six and seven panels. One of the main benefits of this approach is the uninterrupted views: because sliding doors use larger panes of glass than other techniques, less framing is needed.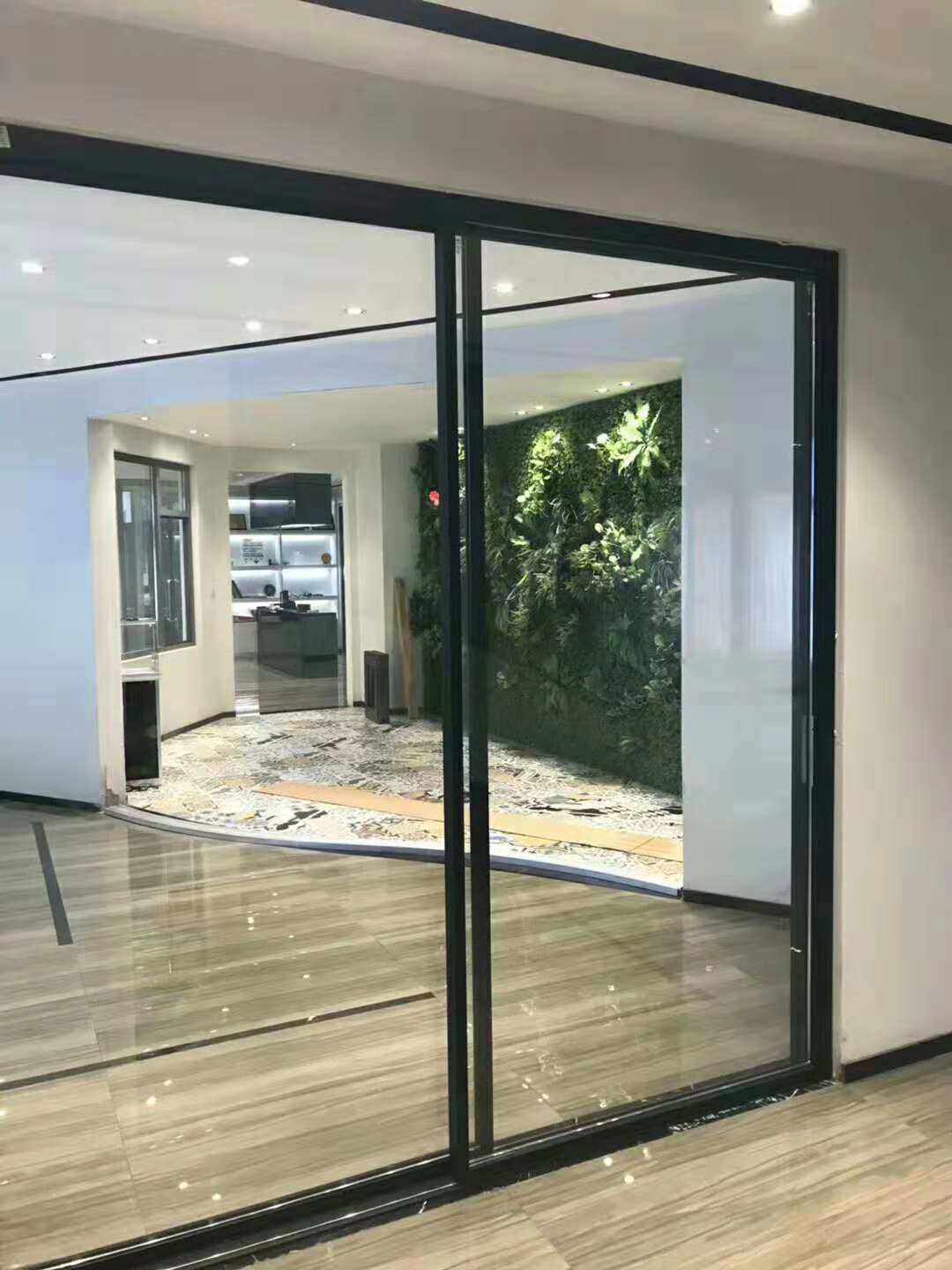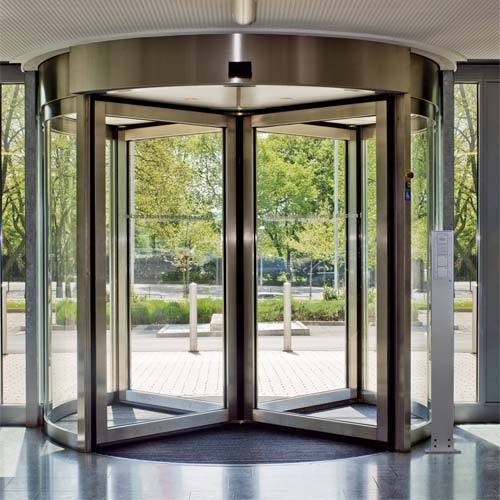 A revolving door typically consists of three or four doors that hang on a central shaft and rotate around a vertical axis within a cylindrical enclosure. Revolving doors are energy efficient as they (acting as an airlock) prevent drafts, thus decreasing the loss of heating or cooling for the building.
A frameless door can be used for a door leading to a modern bathroom or ensuite, fitted with obscure glass for privacy if required. You can even use a frameless glass door to a traditional home with a curved archway above the front door to create a porch.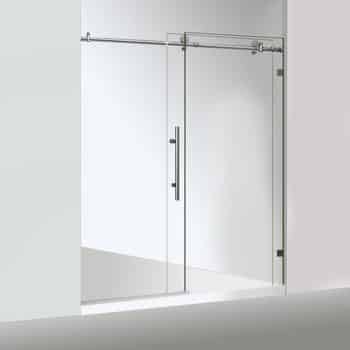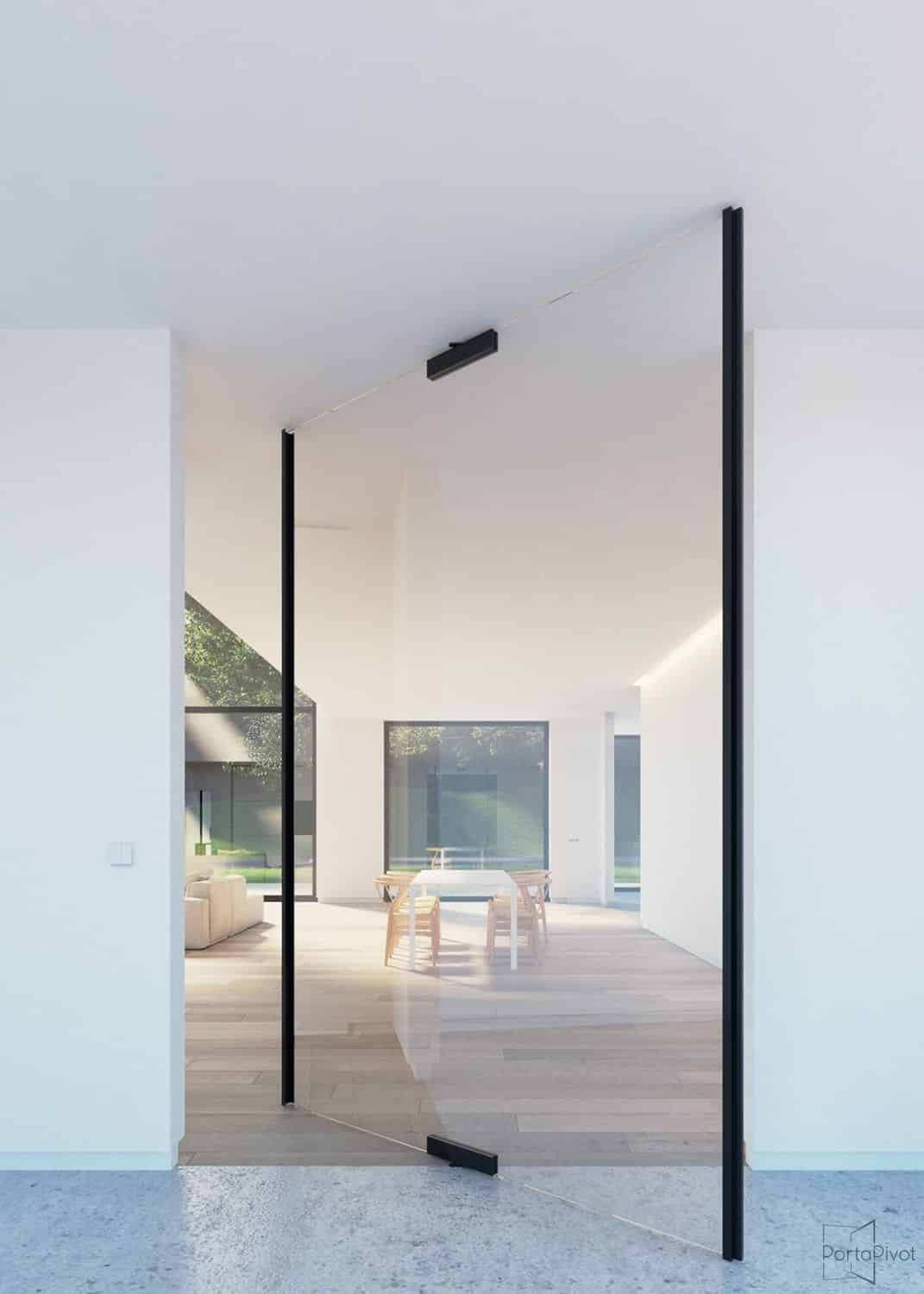 Pivot doors are quite unique, but are very stylish and often found in more lavish properties. The door leaf is wider than found in more traditional properties and the threshold is typically flush with the floor.
Inevitably, this means that pivot doors have less weather resistance than some, which makes them particularly ideal for interior use, such as the divide between a lounge and conservatory.
Composite doors have been designed taking into consideration the common flaws experienced in singular material doors. Using a combination of materials which have been selected for their beneficial properties, composite doors allow for the old flaws to be effectively 'designed out'.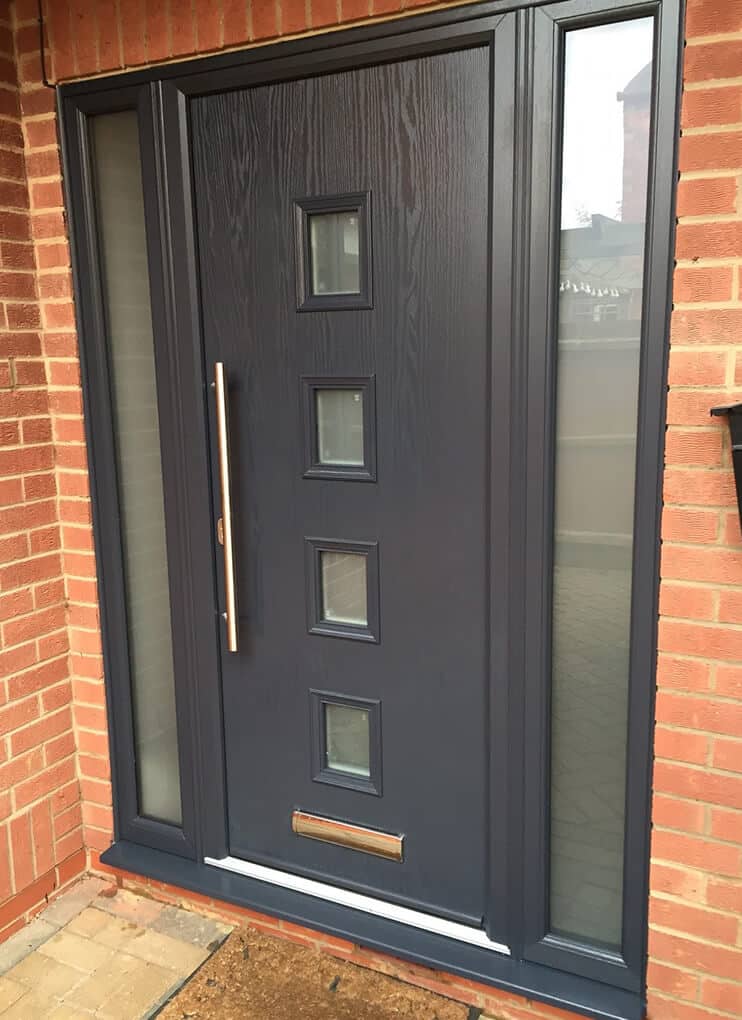 Plot 86/90, Fifth Street, Industrial Area. Kampala, Uganda
+256 755 841 364 | +256 414 234 000